Power Up on Smart Home Technologies
Power Up on Smart Home Technologies
Thursday, December 1, 2022 (8:30 AM - 5:00 PM) (EST)
Description
8 CE Credits for Realtors® AND Appraisers*
COST: $150
Register by contacting CJ Hooper at admin@glaronline.com or 517-323-4090
We are thrilled to have partnered with our friends at the Greater Lansing Association of REALTORS® to bring you this amazing opportunity to earn some serious CE credit and take one step closer to adding the RCC Smart Home Certification to your toolbox. Certified Instructor Kim Cameron will teach the class down in Lansing, but our members will be able to attend through the virtual experience. Register by contacting CJ Hooper at 517-323-4090 or admin@glaronline.com.
What qualifies as a "smart home," and how do you leverage a smart home's functions and features in your marketing strategy? Do you have the knowledge and skills to advise your clients on the proper valuation and use of various smart home technologies? What are the common security and legal considerations associated with buying and selling smart homes?
These questions and many more are addressed in this one-day course, which can be taken individually or as part of the new RRC Smart Home Certification Program.
Certified Instructor, Kim Cameron will teach about:
Identifying what is needed for a house to be considered a smart home
Applying promotional ideas to make a house stand out as a smart home
Applying marketing ideas to your business and stand out in the market
Assessing the value of smart home features
Addressing security issues when selling/buying smart home technologies
Recognizing the moral, ethical and legal obligations that come with showing homes with smart technologies
Developing a smart home selling tool kit
*8 hours of elective real estate continuing education (C118136). 8 hours of appraisal continuing education (C2380).
Completing this class will take students a step further in earning their RRC Smart Home Certification!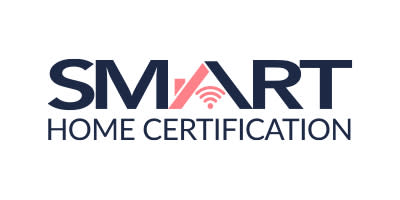 Classes needed to complete RRC Smart Home Certification:
Smart Home Technologies for the Residential Specialist (on-demand eLearning course; 2 credit hours)
Smart Marketing for Smart Homes (on-demand webinar recording; 1 credit hour)
Taming the Smart Home (on-demand webinar recording; 1 credit hour)
Power up on Smart Home Technologies (class hosted by GLAR and Aspire North on Dec. 1)
Thursday, December 1, 2022 (8:30 AM - 5:00 PM) (EST)
Solutions designed for all your needs